Minneapolis-Saint Paul International
Directions
Terminal 1-Lindbergh 4300 Glumack Drive St. Paul, MN 55111 612-726-5555
We are located in Terminal 1-Lindbergh at the Minneapolis-St. Paul International Airport. If you are being dropped off at the airport, we are on the Departures level, inside Door #2. Our ticket counter is located between Air Choice One and Denver Air Connection. Please arrive at least 45 minutes prior to departure for check in and baggage drop. If you have checked in online and have no baggage to check, please proceed through the North security checkpoint and arrive at Gate B15 at least 30 minutes prior to your departure time; this is a strict requirement for Boutique Air's document verification and aircraft weight and balance calculations.
We'll look forward to seeing you!
Minneapolis-Saint Paul International Airport Terminal 1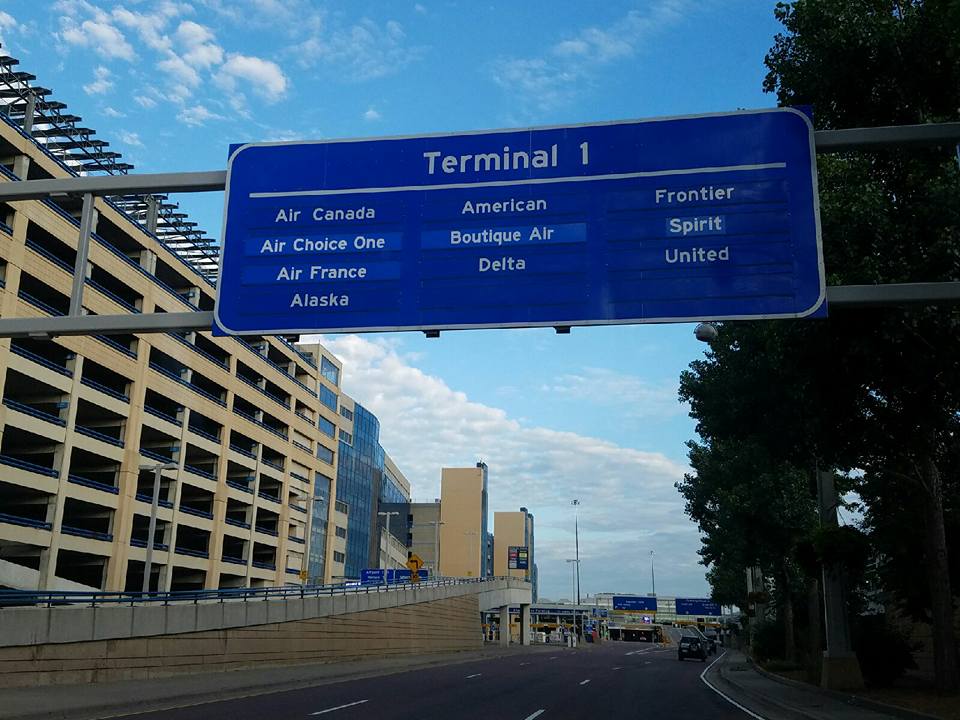 Inter-Terminal Transportation
People needing to travel between MSP's terminals can do so via free Light Rail Transit (LRT) service.
Trains run between terminals around the clock, seven days a week, every 7 to 8 minutes during peak times and 10 to 15 minutes at other times of day. The Light Rail Transit page has more information about LRT service at MSP.
Ground Transportation Information
The Terminal 1-Lindbergh Ground Transportation booth on Level T is staffed seven days a week from 6 a.m. to midnight. Staff provides information, directions and other assistance to travelers.